Buy one at a time, or if you are a quality dealer, Bruce offers leather display strips with ten barrettes. Send Bruce an E-mail and see what you can work out.
This page updated Aug. 20, 2007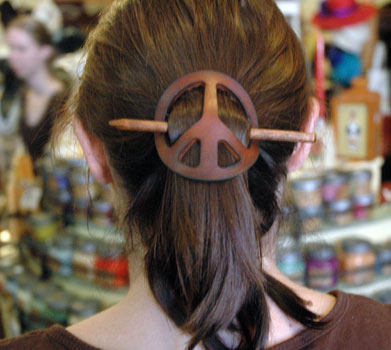 Peace is as important today as it was 40 years ago. Hopefully, this will be the last Peace Symbol Barrette you will ever need to buy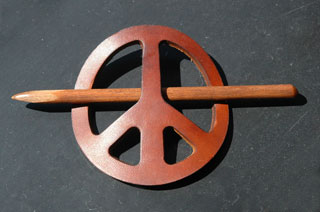 40 years ago, Bruce's famous barretts adorned the hair of hundreds of thousands of cute girls like you.
Lost your Peace Symbol?
Now you can have another one. Only now it is much nicer because Bruce fusses over his work more these days, making each Barrette a work of art.
Bruce's Peace Symbol Barrette
The Classic Symbol of Peace